Credit cards may not be desirable to some. However, if you know how to use them strategically and know how to get leverage on the lowest interest credit cards, they can be a great source of comfort.
Use of a low interest credit card
Credit cards have many uses. You can get one to merely increase your credit score so as to attain higher value loans in the future.
However, credit cards come with interest not just in Canada but around the world, therefore, one has to first consider how much interest they will be charged per annum.
Shopping for good credit cards in Canada can be very tricky and somehow confusing especially in understanding the terms used in determining the interest rate.
The fact that you are here, means you are not interested in a credit card where you will pay high-interest rates. You wouldn't want to take a credit card facility that you cannot afford.
Here are Canada's top 10 lowest interest credit cards
1. MBNA TRUE Line GOLD MASTER CARD
This low interest credit card charges interest of 8.9% interest rate per annum. The card has an annual fee of $39.00. With a fair credit score, you can secure this awesome low interest credit card. You can get up to 6 months of 0% of any transactions that you make on the card saving you hundreds or thousands of dollars per annum. This credit card is designed for new entrants who want to start lending for the first time, there is no specific gross income for this card so if you think you want to own your first credit card then MBNA TRUE LINE MASTER CARD is for you.
2. SCOTIA VALUE VISA
SCOTIA value Visa charges 12.9% interest per annum. To get this low interest credit card you will need to earn at least $12,000.00 per annum. Cardholders can receive up to 20% discount when they order a car from AVIS across Canada. The annual fee on this credit card is $29.00.
3. MODULO VISA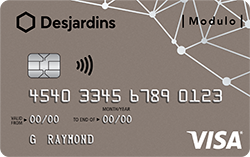 Modulo visa offer a remarkable 10.99% interest per annum on purchases. The modulo visa is from the Desjardins group. There are benefits that come with the modulo visa like 1% of your purchases back in bonus dollar rewards and can be redeemed for trips, gifts and more. The credit card has an annual fee of $50.00. Other rewards include travel insurance for short trips, $1000.00 cover on mobile phones, baggage insurance and many more.
4. American Express Essential Credit Card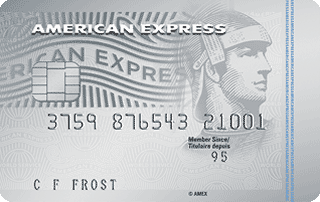 The low interest credit card comes with a 12,99% interest rate per annum on all purchases. The card doesn't have any annual feel attached to it. This elite card offer benefits such as $100,000.00 in travel accident insurance; purchase protection and extended warranty. For those who want to elevate from a start-up package credit card to a premium, the card can get themselves this Amex credit card.
5. National Bank Synchro Master Card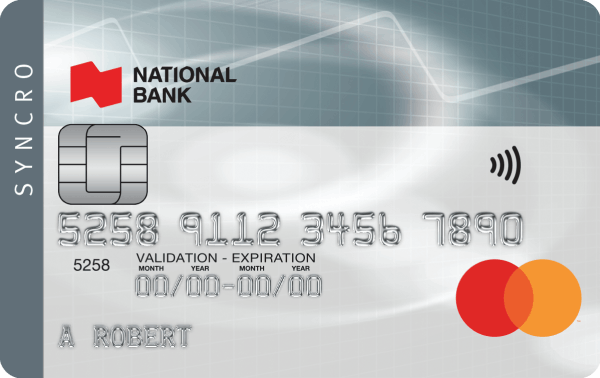 This card charges prime rate plus 4% – 8% per annum on purchase. It's annual fee seat at $35.00 per annum. This low interest credit card offers great rewards such as a 10% cash back on purchases you charge $200.00 or more. Of course, there is a limit,?, it has a maximum cashback of $120.00 per month. It is very easy to manage and can come in handy for strategic shoppers who take advantage of the cashback system.
6. BMO PREFERRED rate master card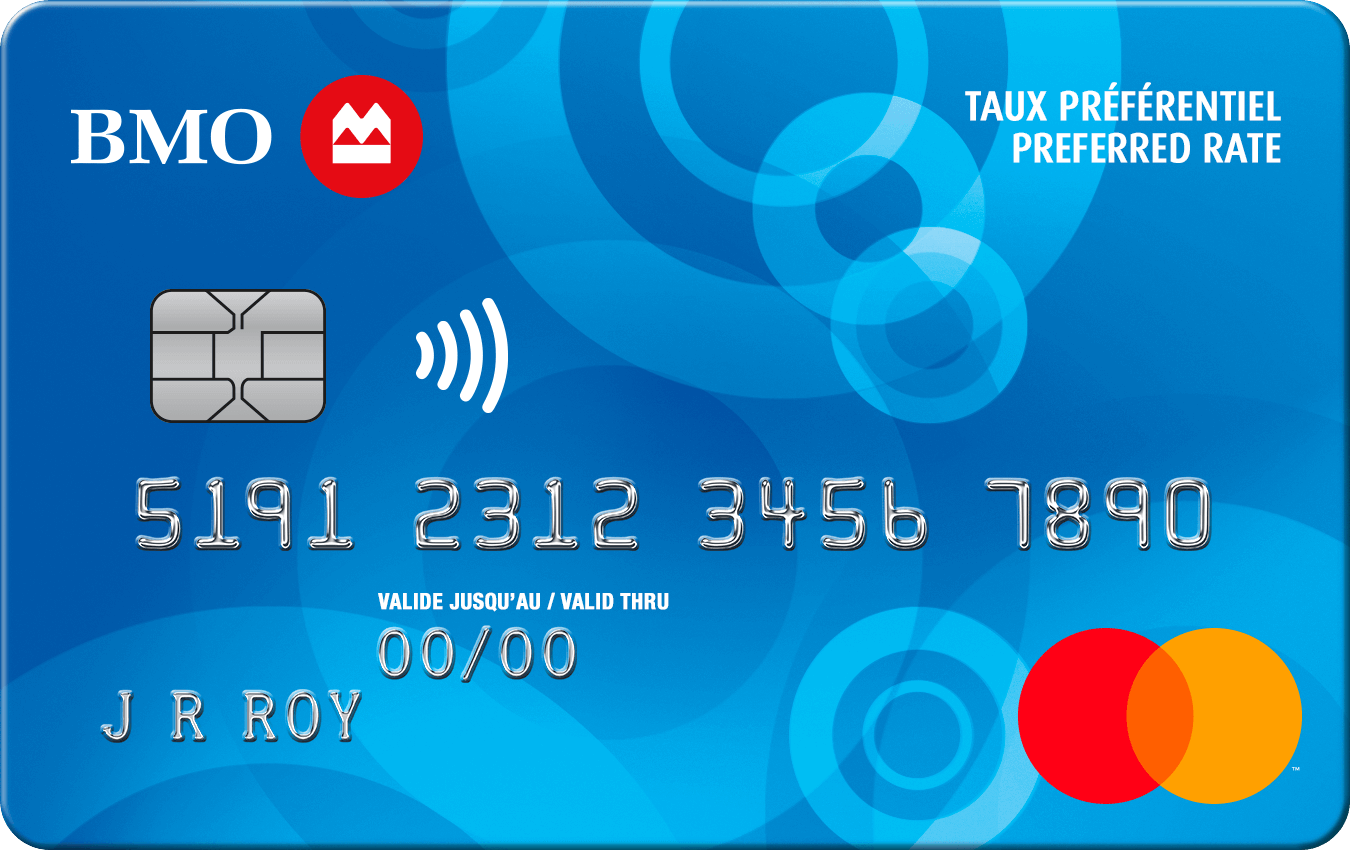 This low interest credit card has an annual fee of $20.00. With an interest rate of 12.99% this card is one of the lowest per annum interest rate. Benefits include an extended warranty, purchase insurance, and has Zero liability. If you have a fairly good credit score you can apply for this card. However, bear in mind that you need to earn at least a minimum of $12,000.00.
7. MBNA TRUE LINE Mastercard credit card
Has a $0.00 annual fee. With interest rate of 12,99% per annum, it is one of the lowest interest Credit Cards in Canada. Saving on annual credit card costs isn't the main advantage of owning this credit card. Amongst other things, the most favourable benefit that clients prefer is that you get 0% introductory interest rate on balance transfers for 10 months of which a 3% transfer fee apply.
8. TD Emerald Flex Rate Visa
TD emerald flex rate visa card has an annual fee of $25.00. If you want to own this card be prepared to pay 12,75% interest per annum. Which you will be safe to rate it as low interest rate compared to some of the credit cards. Those with high credit score can benefit more owning this card as they can pay as little as 4,7% pa in interest rate, I suggest you check your credit score first before applying for TD Emerald Flex Rate visa.
9. CAPITAL ONE LOW RATE Guaranteed MasterCard
This capital one card is the only Capital one card in our top ten lowest interest credit cards. It has a 14.5% interest rate per annum. To get this card you definitely won't need to worry much.
Besides the fact that it is one of the lowest interest credit cards, they don't need a high credit score. The annual service fees are the highest on our list at $79.00 per year. If you are savvy when it comes to shopping then this card is for you.
Capital one reimburses up to $100.00 per item if you buy an item today and gets reduced within the next 6 months.
10. Home trust secured annual fee visa card
This low interest credit card has an interest rate of 14% per annum. It is effective as soon as the account has been activated. Also on offer is a 21 days grace period on where no interest is charged. The credit card has the second-highest annual fee on our list of $59.00 per annum. There are further charges when you want a copy of your statement other than the current month charging $5.00 for this service.
Finding the best credit card especially that which suits your needs can be a headache. Reading this article hopefully gave you a broader insight on credit card products available in the Canadian market. So its time to make an informed decision and grab a credit card that suits your need. Never forget to first check your credit score before you look for credit, don't apply for many credit cards, know your budget and last but not least don't overspend on credit because it is not your money after all buy what you need with it.